Show results for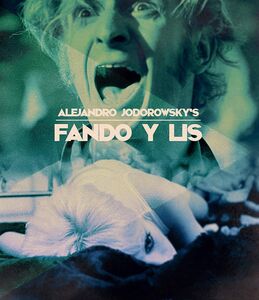 Fando Y Lis
Release

16/04/2021

Film and TV Genre

Action / Adventure, Cult

Media Format

DVD

Please be advised. Unless otherwise stated, all BLU-RAY are REGION A and all DVD are REGION 1 encoding. Before purchasing, please ensure that your equipment can playback these regions. For more information on region encoding, please click the link below:
Product Notes
ALEJANDRO JODOROWSKY / FANDO y LIS ABKCO [2 DVDs] Surrealist"fabulator'" Alejandro Jodorowsky's unique career began with this bizarre tale of corrupted innocence,  sadomasochistic love and unattainable paradise. Jodorowsky's sublime freak-out follows impotent Fando (Sergio  Kleiner) and his paraplegic sweetheart Lis (Diana Mariscal) searching for the enchanted city of Tar where  spiritual ecstasy resides. Features "La Cravate" and new extras.